CEAC's events calendar features regular exhibitions showcasing invited and resident artists.
Bilal Chahal (Lebanon / The Netherlands)
Variation on a Theme
a game between numbers and space
Opening: 4 / 27 Saturday at 17:00
Duration: 4 / 27 – 5 / 8
Tuesday to Saturday 13:00 – 17: 30
Chinese European Art Center
www.ceac99.org
————————————
My interest is to get closer to Chinese culture by exploring the Abacus and play with different motives, colors and styles. I try to bring eastern and western cultures together, understand numbers and merge them in our own space, our daily life. We are always counting we are always evaluating our future past and present according to our experiences and we make calculation to predict and make our decisions. Numbers have a great value and the eastern Chinese method of counting the first or the base of a digital computer. Western world should not forget this amazing instrument Abacus that has been used for 100 of years. What can we learn from that and how can we enrich ourselves with other cultures and especially not to forget our own.
— Bilal Chahal
In Lebanon he grew up until his tenth, moved to Curacao due to the civil war in Lebanon, on Curacao he finished primary school and received his first lessons in painting in 1990.
Chahal refers to this as an important stage in his life. He took lessons from Luigi Pinedo, from 1990 till 1994 who taught him everything about oil painting. At the same time Chahal found his way to Raed Selman, under whose influence he started more free painting and learned acrylic techniques. This is followed by studying with Ria Houwen., Hortence Brown, Tieneke van der Geest and Brandt. This is when he develops his own signature.
In 1999 he moved to Amsterdam, The Netherlands, where he studied at the University of Amsterdam till 2009. ArtHistory was his major study but he also was interested in philosophy, psychology and law and there, at the UVA, he followed various minors in those subjects.
Since this period, color and materials became an important character in Chahal's work. He makes abstract work that ranges from seemingly simple, but on closer inspection complicated accumulated monochromes, mixed medias and techniques, from bright colorful canvases in which the paint in various techniques are applied so that a nearly three-dimensional artwork is created, demonstrating that artistic and technical innovation go hand in hand.
Apart from paintings, Chahal also brings forth abstract sculptures, and photography.
Chahal was not only influenced by his teachers, but also by other painters, for example Mark Rothko , Tapies, the Dutch informal artist of the 50's and the Zero movement. Which indeed can be seen in his own work as well. Just like Rothko, Chahal's masters the art of omission. The subject becomes more free and the sense abstraction, more visible. The development continues, Chahal: 'I'm not at all restricted anymore by elements as the size of the cloth or the paint or the material I'm using. I'm in the painting: that is my universe and that universe is unbounded.'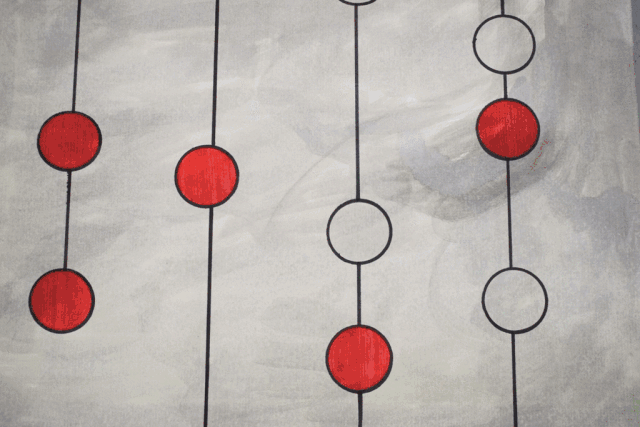 The works of Chahal are in Private collections as in Museum Diart, Erice Italy, collection R. Farnell and D. Dechleva, and R. van Sabben. He won the Arthur Anderson Award in 1998 and in 2005 he received an award from the president of the Unesco Sicily recognising his talent as an exceptional artist on his field. Chahal also has been working with professor Patrick Healy since 2004 on his theory and philosophy accordingRawminism, an ism that describes the work and the techniques on how to see, understand and approach the art and especially Chahal's art.
Text/ Images | Bilal Chahal
English editing / translation | Nancy Wuhui
————————————
Current Residents
————————————
————————————
中国欧洲艺术中心
Chinese European Art Center (CEAC)
中国欧洲艺术中心于一九九九年与厦门大学艺术学院共同创建,由荷兰籍伊尼卡·顾蒙逊女士和厦大艺术学院秦俭教授联合发起,为非营利艺术机构。其核心的国际艺术家驻馆项目是中国大陆开始最早及运营时间最长的驻馆项目之一,接待来自世界各地各个创意领域的视觉艺术家、设计师、策展人、作曲家和作家等等。中心每年的活动日程不仅包括常态化的驻馆艺术家及特邀艺术家展览,还举办一系列相关的讲座、工作坊、户外影像放映会及音乐会等多种类的文化交流活动。
The Chinese European Art Center (CEAC) was co-founded by Mrs. Ineke Gudmundsson from the Netherlands and Professor Qin Jian from Xiamen Univeristy Art College in 1999. A non-profit multi-disciplinary art center, CEAC hosts one of the first and longest running Artist-in-Residence programs in China open to visual artists, architects,designers, curators, composers and writers from around the world. CEAC's events calendar features regular exhibitions showcasing invited and resident artists along with a supplementary program including lectures, workshops, concerts and outdoor film screenings.